7 Gift Ideas for Keen Fishing Enthusiasts
Finding a present for a friend can be difficult, particularly if the person seems to have everything they need. One of the best ways to get great ideas for presents is to think about their hobbies. For example, if you know your friend enjoys fishing, you will have plenty of options.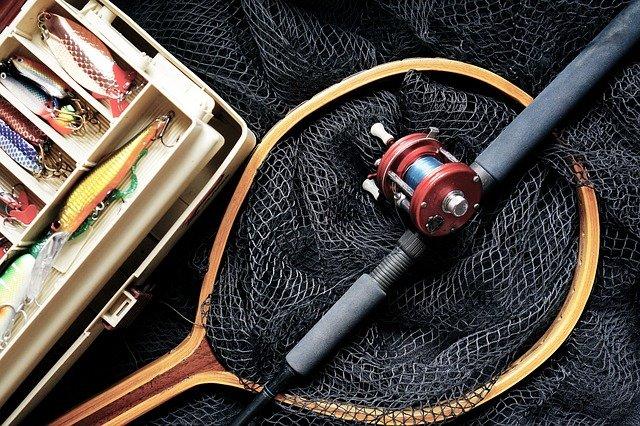 However, when it comes to buying presents for fishing mad friends, it's easy to get lost in the vast sea of fishing accessories. So, to make your task a little bit easier, we have made a list of some of the best gift ideas for keen fishing enthusiasts:
1. Travel Mugs
One of the best gifts you could buy a fisherman is a travel mug. Travel mugs are always appreciated by fishermen as they are an item they really cannot do without, particularly when it is cold outside. For fishermen, there is nothing better than snuggling up under a blanket with a nice hot cup of tea or coffee waiting for a catch to reel in.
2. Novelty Socks
Why not bring your fisherman friend's dream to life with a fun pair of Keepin' It Reel socks? These socks are the perfect choice of gift for fishing enthusiasts. Socks are the kind of gift that will always be appreciated, no matter who the recipient may be.
3. A Personalized Fly-Fishing Box
Fly fishing boxes are a great choice of gift for friends who love fishing. These stunning boxes come in a range of wood options such as cherry, maple, walnut, and alder.
4. Bait Towel
If you are looking for the perfect gift for a fishing enthusiast, then why not treat them to a bait towel? Bait towels are super absorbent, lightweight microfiber towels that are ideal for removing slime, blood, oils, and bait from a fish.
5. Rub A Way
Lots of fishermen struggle to remove the smell of fish from their hands. Soap and water do not truly get rid of the odor. However, there are ways to get rid of this fishy odor from your hands. A Rub A Way bar can help to remove fishy odors from the skin leaving your hands smelling beautifully clean once again. Surely there is no better gift than this?
6. Fishing Multi-Tool
If you are struggling to find the perfect gift for a fisherman friend who seems to have everything, fret no more. Cool fishing equipment comes no better than the multi-tool. This tool has all of the features your fishing friends could need to clean and fillet the fish they catch. They are a must-have piece of equipment for any fishing enthusiast.
7. An Underwater Drone
Underwater drones are one of the most useful gifts you could buy a fishing enthusiast. It allows them to get a clear image of the underwater environment from their tablet, phone, or laptop. This brilliant device can help fishermen to find where the fish are located.
While choosing the perfect gift for a fishing enthusiast may seem daunting, it is easier to do than you would think. Whether you are looking for creative gifts for your fisherman husband or you are looking for some cool fishing gadgets for fisherman friends, there are lots to choose from. Which one is your favorite?